Richmond African American Book Festival
will be on Saturday, April 13, 2024 from 11AM to 5PM

at Diversity Richmond Center - 1407 Sherwood Avenue, Richmond, Va. 23220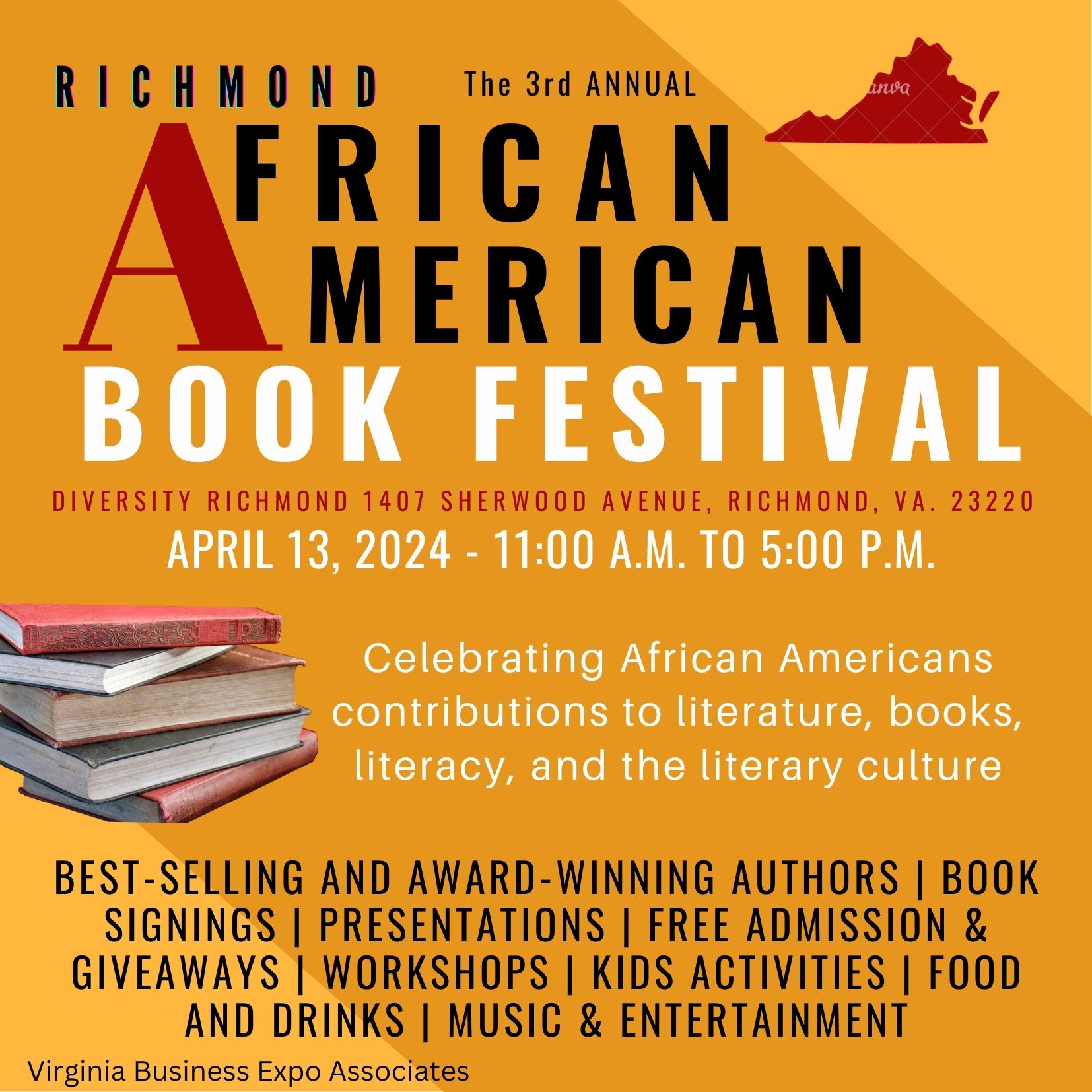 ABOUT THE FESTIVAL

Richmond African American Book Festival is a celebration of African Americans contributions to literature, books, literacy, and the literary culture. The festival mission is to promote public awareness of the importance of African American contributions, connect with people you would not normally, provide a platform for authors, bookstores, and publishers to display their products, strengthen partnerships with other organizations, introduce the public to resources and literature that are available locally, and how these resources can help enhance literacy in homes, personal lives and classrooms.
This free event will include authors throughout Virginia and beyond, including publisher booths, author exhibits, featured author discussions, food, music and entertainment.

Join us for a fun-filled day as we celebrate the joy of reading, the power of the written word, and the magic of storytelling!

Purchase your free tickets on Eventbrite,
here.
AUTHOR/VENDOR PARTICIPATION

Interested in participating in the the African American Book Festival, download the Vendors Packet below and reserve your space
here on Eventbrite during registration.